A magical Christmas at the Château de Cheverny!
.
Experience the magic of Christmas starting on 1 December and until 12 January 2020. As every year, Christmas decorations will take over the premises, both in the gardens and each room of the château. And of course, the façade will be lit up to the colours of Christmas at nightfall!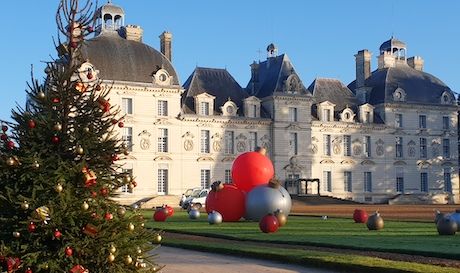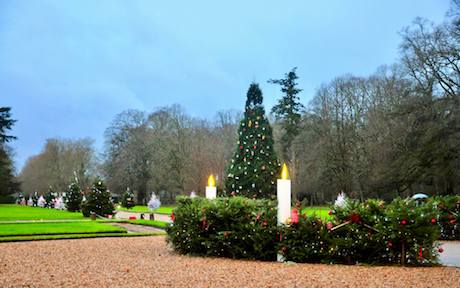 This year is placed under the theme of treats with a new aisle of giant sweets.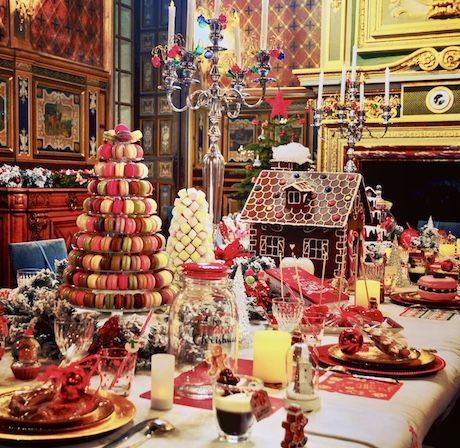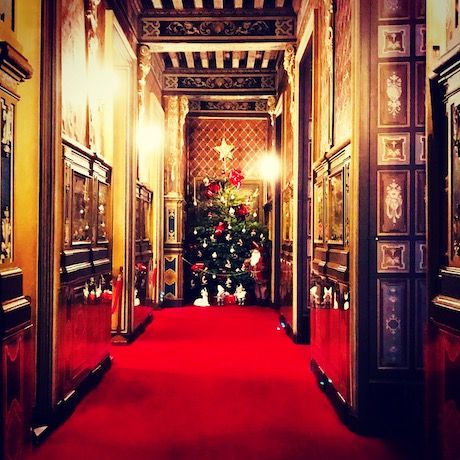 Sunday 8 December
A free afternoon snack will be provided to visitors in the Orangerie at 4:00 pm, in the company of Santa Claus who will read stories under the Christmas tree.
The weekend of 14 to 15 December 2019
Over the weekend, visitors will be immersed in the atmosphere of a huge mountain chalet: the Orangerie of the château will welcome all manners of craftspeople and sweet manufacturers. Visitors will also be able to discover handmade products in the Trophy room, all included in the château entry price.
And for the joy of little kids, Father and Mother Christmas will arrive at 2:30 pm on Sunday… by helicopter!
No doubt this weekend will enchant both kids and grown-ups alike!
24 & 25 December
Santa Claus will come at 4pm.