Garden of tulips
Every spring, for the past eight years, the tulip has reigned supreme in the gardens at Château de Cheverny.
Over 250,000 bulbs are planted, notably to form a vast ribbon of tulips. Enchantment guaranteed!
Imagine this spectacular ribbon: 250,000 tulips covering a length of 250 m and a width of 12 m, in red, pink, yellow, orange, purple and white. A veritable natural work of art which, for the first time, will end in the water feature of the Château gardens.

This splendid display can be discovered in late March / beginning of April!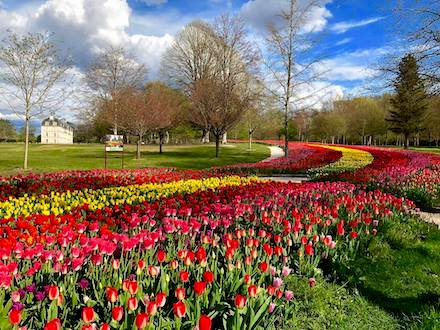 .
.The tulip ribbon in numbers:
2014: creation of the tulip ribbon with 100,000 bulbs planted

Since 2015: a ribbon of 120,000 bulbs

Tulip variety: Triumph. Every year in the autumn, 50 to 60% of the bed is renewed after enriching the soil.

Seven gardeners work all year round on this natural display.
.
Follow its development on our social media:
.
The ribbon evolution in 2021.
You may also find all the pictures in this Facebook album : Evolution in 2021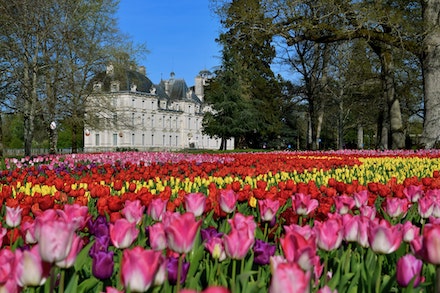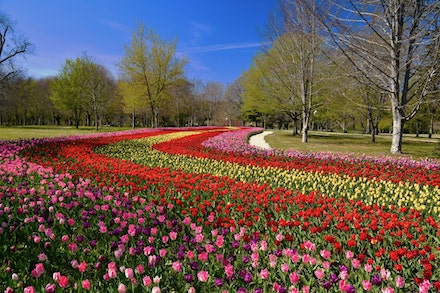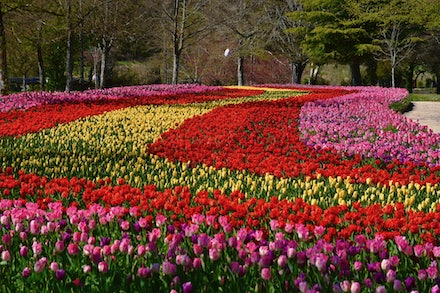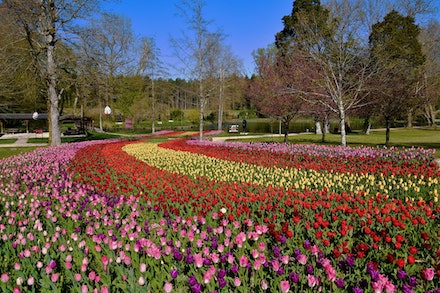 Practical information:
Opening times:
• From 01/01 to 31/03 : 10am to 5pm
• From 31/03 to 30/09 : 9:15am to 6:30pm
• From 01/10 to 31/12: 10am to 5pm
Castle and gardens entry prices:
• Adult: €13,50
• Reduced rate (Children 7-14, students under 25 y.o.): €9,50
• Children under 7 y.o.: free
• Disabled person: free
Free Parking

PHOTO GALLERY