REFRESHMENTS
THE CAFE DE L'ORANGERIE
Whether you prefer something sweet or savoury, a little something to eat or a drink to quench your thirst, you can find what you are looking for at the Cafe de l'Orangerie. Enjoy small culinary delights in a beautiful 18th century building boasting large bay windows, a terrace and stunning displays: home-made ice-creams, cakes and pastries, snacks and cold drinks…
Open
The Orangerie reopens daily from 1 April.
Lunch is served from 12 p.m. to 2 p.m.
Take away is also avalable.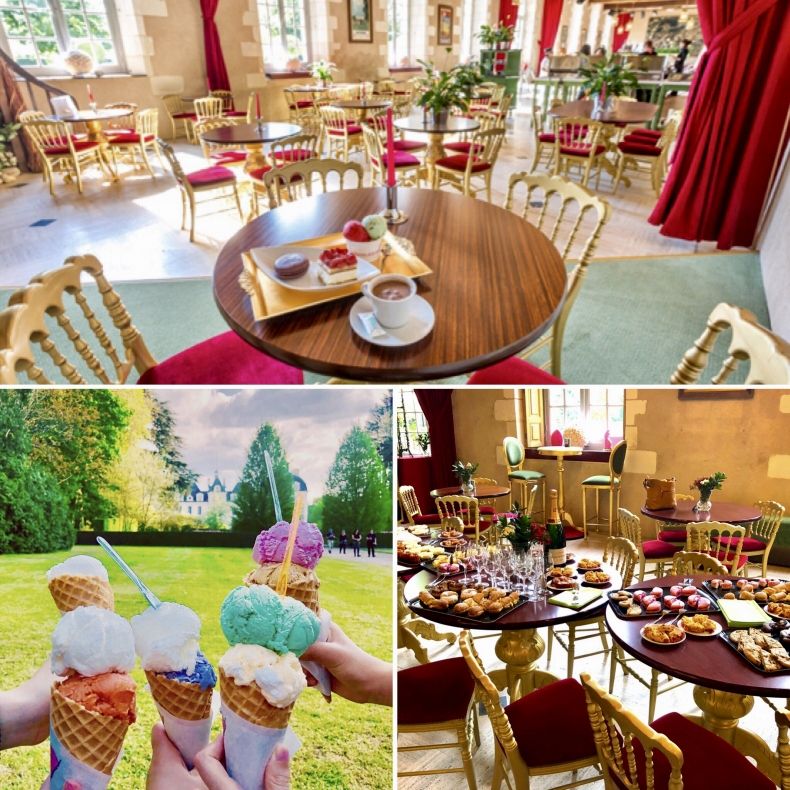 PICNIC SPACE
Enjoy our specially adapted picnic spaces (open air or covered) for a little break in the heart of the park.
Take advantage of the peaceful environment along the canal banks where the swans and ducks have the pleasure of your company.

This spot isn't far from the electric cars and boats so you can continue your adventure from here in an original way.