Come and admire the giant decorations and the Easter table!
During the Easter holidays, come and discover the estate specially decorated for the season.
In the castle, the table in the dining room has an amazing Easter decor, but you will also be amazed by rabbits, hens and colorful eggs in the other rooms.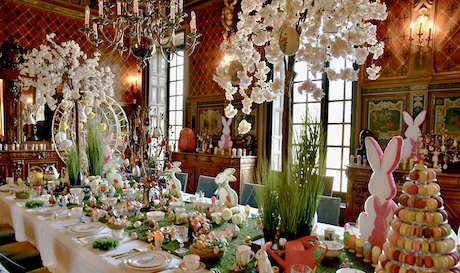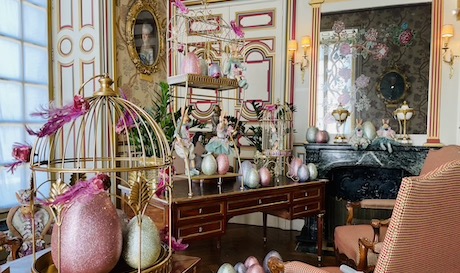 In the gardens, the colors of the eggs and giant bells match the bright colors of the tulips and spring flowers.